COVID-19 Update as of October 2021: 
Thank you for joining us in keeping our youth and staff safe by following these requests! 
1. We continue to ask that no one visit our program sites (shelters).
2. We are now offering public Open Hours on Tuesdays and Wednesdays from 9am-1pm at "Mission Central," our downtown office located at 225 SW 4th St, Corvallis. You may drop by during these times or contact Elijah to make alternative arrangements: elijah.stucki@jacksonstreet.org / 541-360-0867
WISHLIST: Click the icon below
Our wishlists are now consolidated to AmazonSmile! Please make sure items are sent to Kendra Phillips-Neal at 555 NW Jackson Ave Corvallis, OR 97330. They will be distributed to the correct program from there!
COMMUNITY DRIVE: Review the lists below
These needed items are organized by category so they can easily be turned into a community drives or fundraisers with your friends, neighbors, or coworkers during the 2021 fall and holiday season!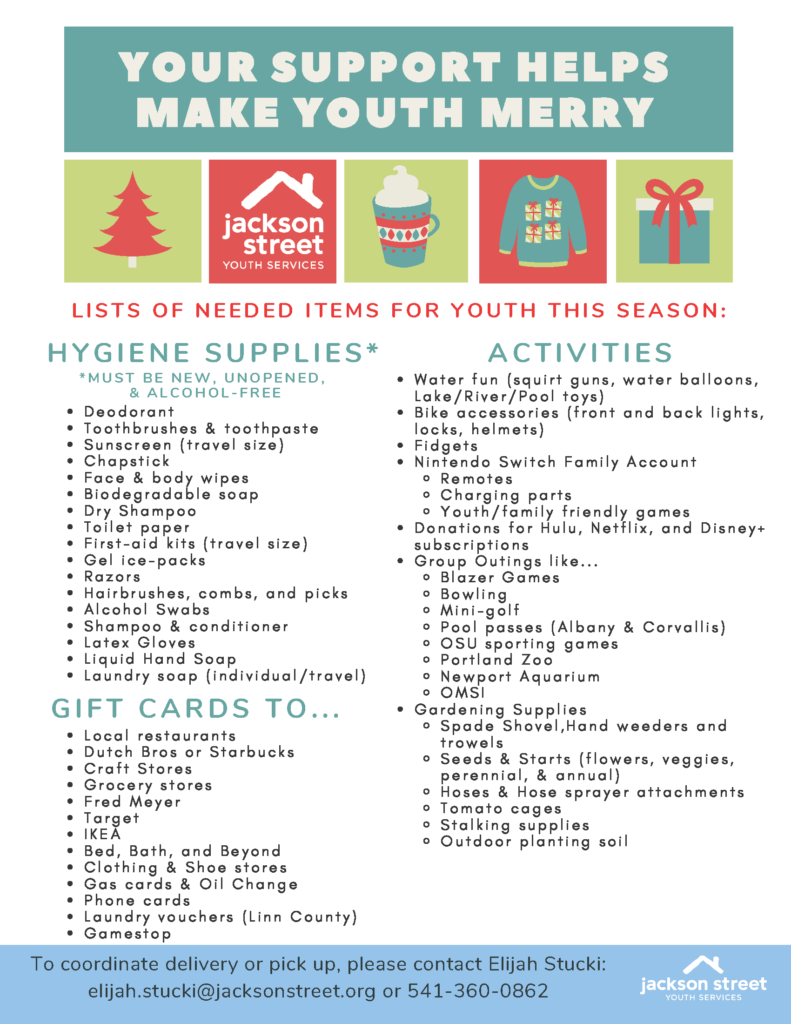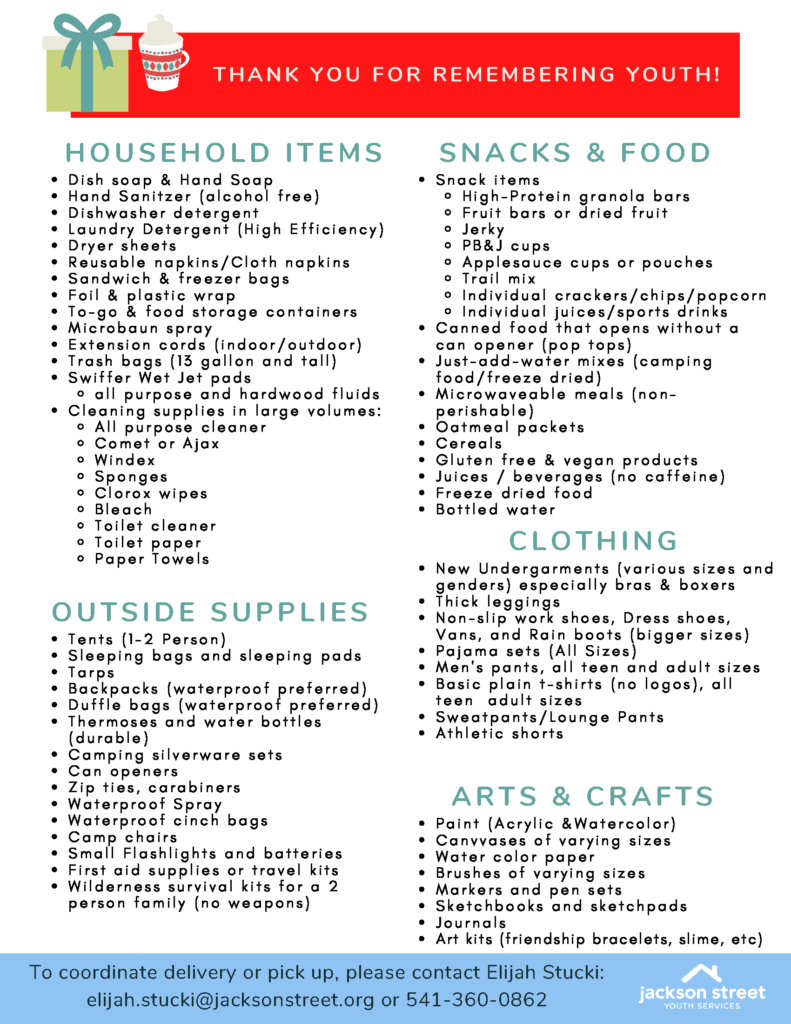 This gives us the flexibility of purchasing exactly with the youth in our programs need, including the staff support that is vital to their success!