COVID-19 Update as of 4/1/2021: Thank you for joining us in keeping our youth and staff safe by following these requests!
1. We continue to ask that no one visit our program sites (shelters).
2. If you have something to donate or a question about items needed, please contact Elijah Stucki, Communications Coordinator, to navigate donation drop-off logistics in either Corvallis or Albany.
Contact us to arrange a donation drop off!
elijah.stucki@jacksonstreet.org
541-360-0867
3. Our wishlists are now consolidated to AmazonSmile! If you would please make sure items are sent to Kendra Phillips-Neal at 555 NW Jackson Ave Corvallis, OR 97330 we'd appreciate it thanks!
Click the icon below to see items requested by our programs.
4. Host a community drive or fundraiser with your friends, neighbors, or coworkers to get needed items for youth. Check out this list of items needed.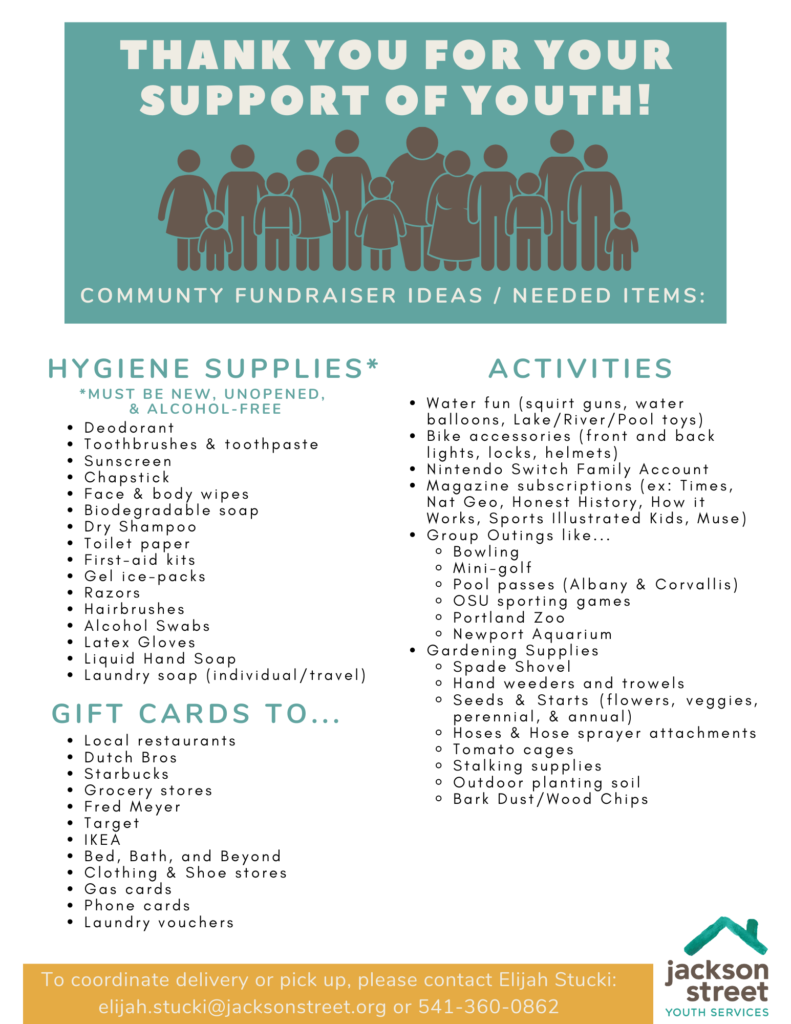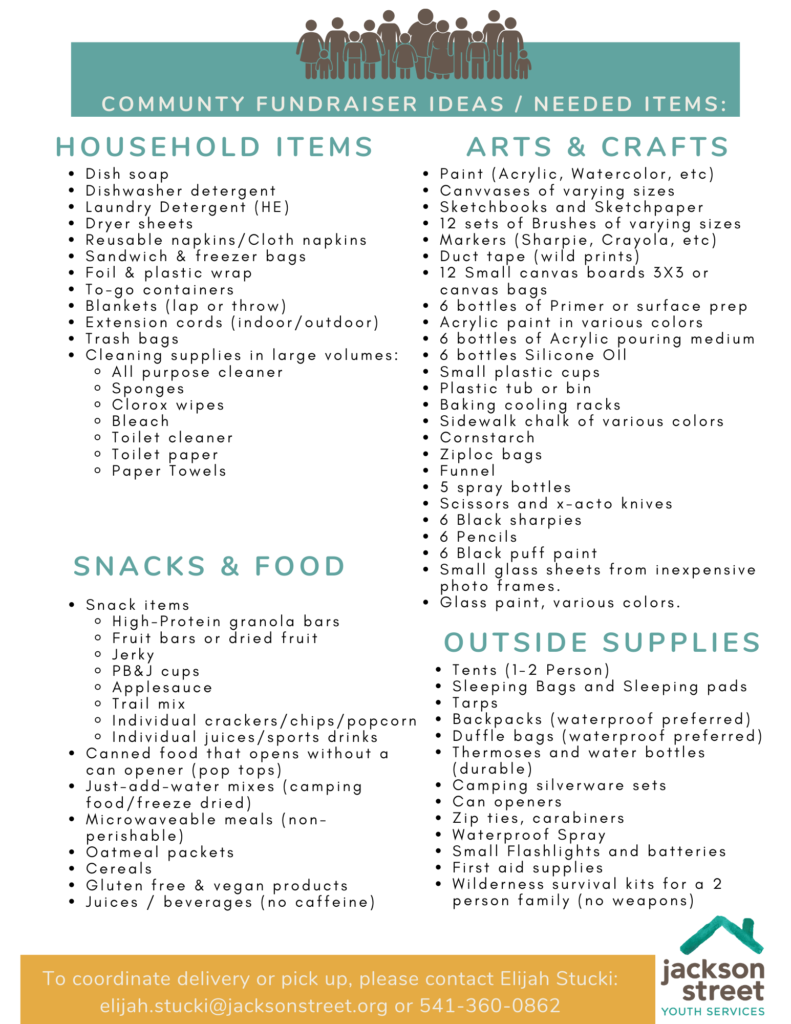 5. Or, make an online donation here so programs can continue to operate with the staff and items they need.

Thank you for your amazing care for youth – especially now!