We value integrity, diversity, advocacy, empowerment, excellence, kindness, youth focus, and personal growth.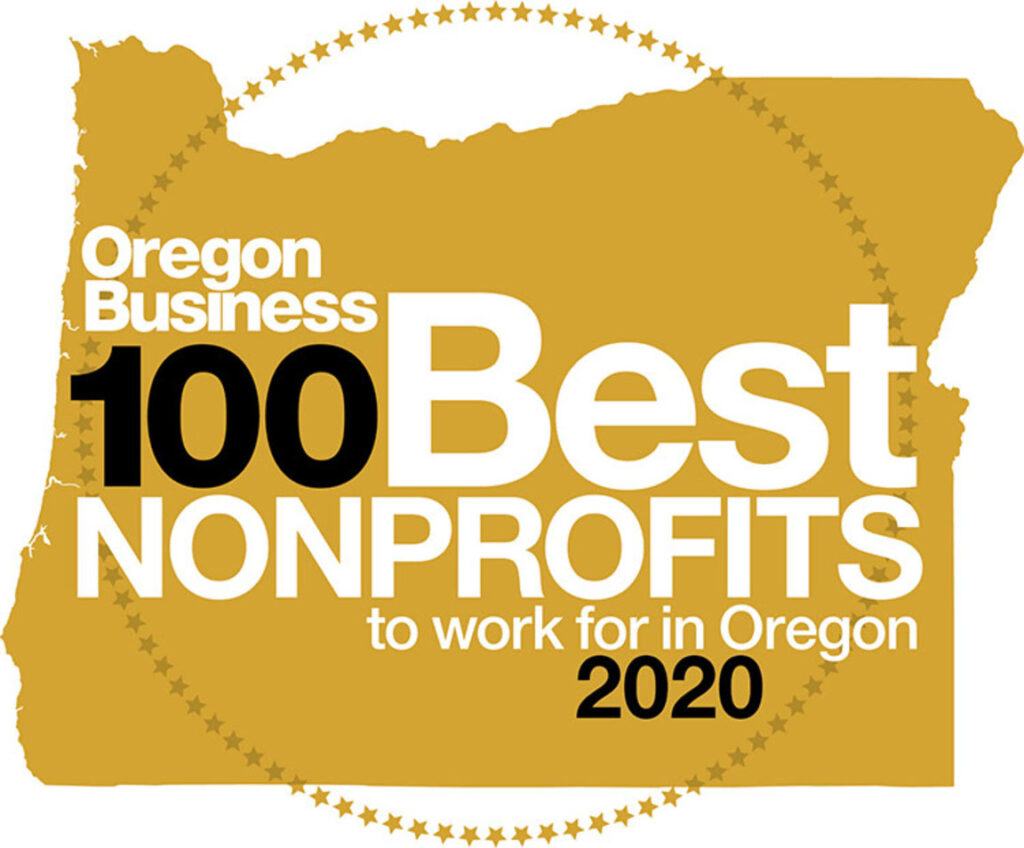 Jackson Street is committed to creating a diverse environment and is proud to be an equal opportunity employer. All qualified applicants will receive consideration for employment without regard to race, color, religion, gender identity or expression, sexual orientation, national origin, genetics, disability, age, or veteran status.
Jackson Street Youth Services is celebrating its 20th year serving Oregon communities throughout Linn, Benton, and Lincoln Counties, working tirelessly to prevent youth homelessness. Our passionate staff and dedicated leadership team consistently deliver cost-effective and meaningful solutions to our communities.
NEW!!! To apply for a position, please go to our Employment Application — you will need the following:
Position(s) applying for: see below for current openings and to review position descriptions before applying
Uploaded Resume that clearly shows you meet minimum qualifications
Uploaded Degrees (highest achieved and any for human services, related fields, or otherwise applicable to position)
Qualifications checklist: education, experience, and expertise/skills
Statements of Interest about relevant background, reasons for applying, and goals/ideas for the position(s)
3 Professional References with contact information
OPTIONAL: uploaded Cover Letter(s) and Letters of Recommendation/Reference
For help, including requests for a paper/PDF application, please contact the Human Resource & Training Manager: Kevin.Grant@jacksonstreet.org or 541-321-6643 (work cell).
Employee Benefits include paid time off and holidays, medical insurance with substantial employer subsidy, voluntary vision and dental plans, enrollment in Oregon Saves retirement plan, Employee Assistance Program (EAP), and discounted Verizon Wireless personal phone service.
Administrative Positions Hiring
The Operations Director will be the Chief Operating Officer of Jackson Street and is ideal for a policy and technology nerd who is passionate about ending youth homelessness in our region and as part of a national movement. The Operations Director will run day-to-day operations—making sure all programs and functions have what they need to be successful–teaming closely with the Executive Director to align with the overall organizational vision. They will set the tone for the roughly 40 staff in our organization by leading in a way that supports our values of integrity, diversity, advocacy, empowerment, excellence, kindness, and personal growth. A primary responsibility will be to drive grant and contract development and reporting. Secondary responsibilities will be to drive projects ranging from selection and implementation of data software to emergency preparedness to improving medical billing to infrastructure to developing policies to support Youth Voice and Diversity, Equity, and Inclusion. This is a new full-time role at Jackson Street, at an exciting time of new opportunities and growth for the organization. Salary range starts at $60,000 with the intention to grow with the organization.
Seeking an organized, collaborative, and driven Facilities Manager to maintain the current nine sites (two emergency shelters, three transitional houses, two drop-in centers, and two office buildings). Responsibilities include building maintenance/repairs, yard maintenance, supply and equipment order/delivery, and information technology support. A candidate will have a breadth of knowledge and skills to maintain physical and technological structures so that other staff can focus on the core of their work. This position involve a high level of coordination with many staff, volunteers, landlords, contractors, and the youth we serve. The ideal candidate has experience and/or a strong desire to work with runaway and homeless youth (e.g., teaching youth on house maintenance/repairs, maintaining bike fleets, and helping them move into their first apartment). Pay is $17-19/hr, depending on experience. MINIMUM QUALIFICATION: 3+ years experience with maintenance projects.
The Bookkeeper will work with the Finance Director and other staff to ensure timely and accurate processing of payroll, contractor and service payments, donations and other income, reports, and audits. This position is integral to the functioning of the organization so that staff can best serve runaway and homeless youth. Pay is $19-23/hr, depending on experience. MINIMUM QUALIFICATION: 3+ years bookkeeping experience.
Outreach Team Positions Hiring
Street Outreach Workers help us expand services in Linn, Benton, and Lincoln counties to runaway and homeless youth and young adults. You will have the opportunity to engage vulnerable youth on the street and within outreach centers. You will assist in coordinating a regional outreach team and collaborate with peers and volunteers to locate and connect with youth on the street and in unsafe situations. Together we will meet the needs of these vulnerable youth populations through prevention services, harm reduction, providing resources, and connecting to referrals. Jackson Street is a 24/7/365 organization, this is a full-time position requiring flexible hours. Owning a reliable vehicle is required for this position. Pay starts at $13.00/hr ($13.50/hr after training period). MINIMUM QUALIFICATION: Bachelor's in human services or related field –OR– 2+ years working with runaway & homeless youth (RHY) or youth in crisis.
Next Steps (Transitional Living Program) Positions Hiring
We are not accepting applications for this program's positions at this time. Next Steps staff provide independent living skills-building support to young-adult residents in our transitional living program.
24/7 Emergency Shelter Positions Hiring
Youth Advocates work in our 24/7 emergency shelter for youth aged 10-17. Youth Advocates provide a safe and healthy living environment, teach and model life skills, lead activities, document activities and progress, and ensure policies and procedures are upheld. Staff are provided an abundance of training to be successful in this job as well as future endeavors. Pay starts at $13.00/hr ($13.50/hr after training period). MINIMUM QUALIFICATION: Combination of human services or related college coursework and/or experience working with runaway & homeless youth (RHY) or youth in crisis.
Working as a Youth Advocate at Jackson Street Youth Services is ideal for me as a college student. With classes and other responsibilities during the week, working on the weekend is perfect. Not only can I work a job that more than pays the bills but one that I know also helps a population in need."

—Current staff member
Student Internships & Practicums
Currently Accepting for FALL 2021
Spring and Summer terms are full.
Contact: Program Director KendraSue Phillips-Neal at kendra.phillipsneal@jacksonstreet.org or 541-360-0863
Field Supervision provided by Kela Lynn, MSW, LCSW
Internship Opportunities include;
Street Outreach Program: Work with our Street Team in a 3-county region to provide harm reduction, educational support, and run groups for 10-24 year-olds.
Emergency and Transitional Shelter Program: First hand experience working directly with Runaway and Homeless Youth, ages 10-17, in need of; skill building, safe and stable housing, mental health support, family mediation, and supportive adults to connect to.
Transitional Living Program: Work with our Next Steps Team to support 18-24 year-olds in independent living through safe housing, skill building, and case management.
Application Requirements:
Cover Letter (listing interested term, start and end dates, total hours and hours by week, program area interested in)
Resume
Certifications (Copies of Food Handlers, First Aid, CPR, and anything relevant to youth services you may have completed)
Reference Letter
Process: Panel Interview (currently via Zoom or Google Meets), 2-4 weeks of on-boarding and initial training, immerse in identified project and goals
Partners: