Helping Youth 24/7/365
Jackson Street Youth Services offers youth a safe place to live and resources to work through crises and towards a brighter, more stable future. Founded to fill a gap in housing for homeless youth, we now serve youth throughout Linn, Benton, and Lincoln Counties. We rely on donations and partnerships. Together, we will end youth homelessness.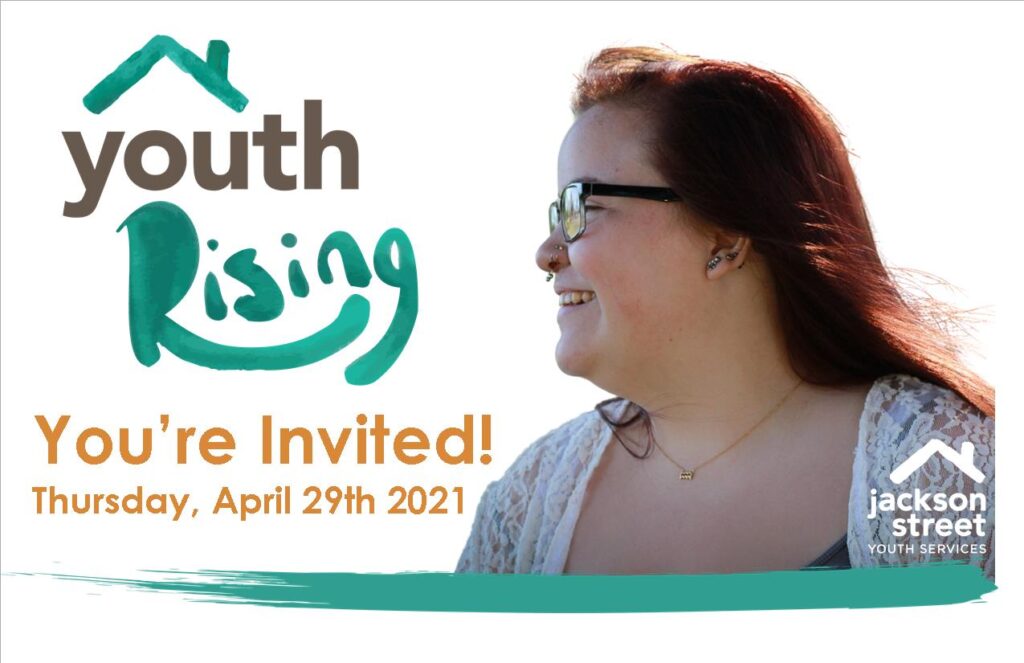 Join us at YOUTH RISING: A Virtual Event for Youth
You're Invited! Join us Thursday, April 29, 2021 at 5:30 pm on Zoom for the 8th annual fundraising event benefiting Jackson Street Youth Services, presented by Town & Country Realty.
Prior to the event you will have the opportunity to pick up a Yum Box (hors d'oeuvres by Forks & Corks Catering) from us in either Corvallis or Albany. When you sign up, please select the type of Yum Box you would like (regular or vegan) and which town you want to pick up from. The last day to register for food is April 22.
Login instructions are provided with registration and will also be posted on our website and social media.
You make the difference for youth experiencing or at-risk of homelessness. Please share this opportunity widely with friends, family, colleagues!
Contact Hannah with questions at 541-745-4553 or hannah.miller@jacksonstreet.org
Become a Business Sponsor for Youth
BUSINESS SPONSORSHIP IS OPEN FOR OUR 2021 YOUTH RISING FUNDRAISING EVENT!
Event and Program sponsorship offers meaning benefits to your business while supporting crucial services for vulnerable youth. Learn more here!
Jackson Street is Open!
COVID-19 Update – To ensure the ongoing safety of our community's most vulnerable youth, Jackson Street is continuing critical services for homeless youth. We are taking every precaution to keep the youth and our employees safe and healthy during this crisis.
Outreach
We are providing street outreach to youth ages 10 – 24 in Linn, Benton, and Lincoln counties by delivering food and supplies and making sure they are okay, taking care of themselves, and know that we are here for them.
24/7 Shelter
We are accepting youth ages 10 – 17 into our shelters in Corvallis and Albany but are focusing only on homeless youth and those in immediate risk of abuse and homelessness. Families in need of respite can still be supported over the phone with regular check-ins.
Next Steps
Our Next Steps program is also an option for homeless youth ages 18 – 20 who want to participate in our transitional living program including housing, education, and employment support.
For services, call our 24 Hour Hotline: 800-901-2904.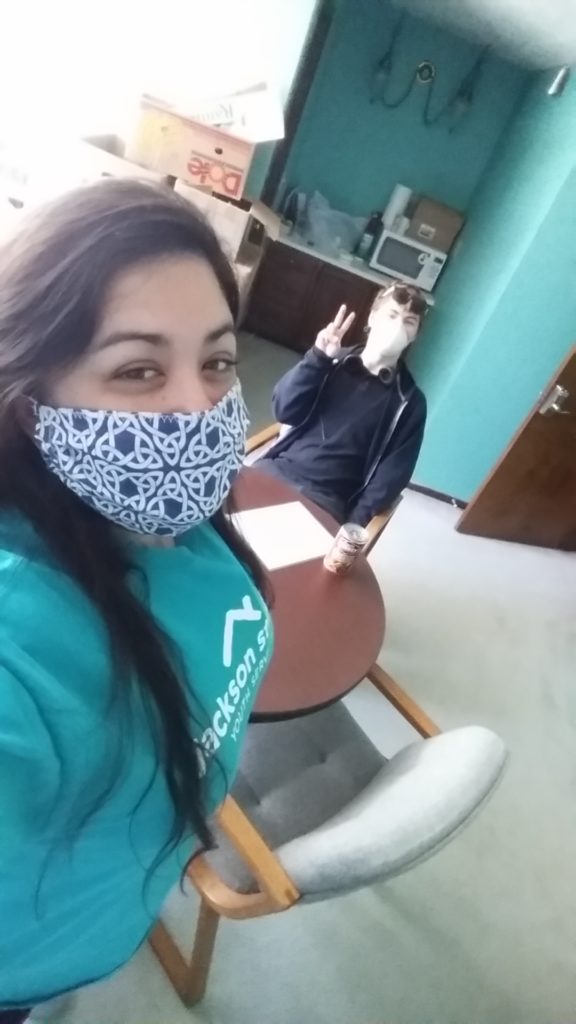 Become a Mentor