Helping Youth 24/7/365
Jackson Street Youth Services offers youth a safe place to live and resources to work through crises and towards a brighter, more stable future. Founded to fill a gap in housing for homeless youth, we now serve youth throughout Linn, Benton, and Lincoln Counties. We rely on donations and partnerships. Together, we will end youth homelessness.
Thank you so much to all who supported Youth Rising!
Youth Rising is presented by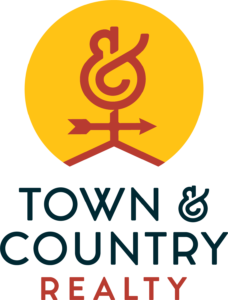 Become a Business Sponsor for Youth
Event and Program sponsorship offers meaning benefits to your business while supporting crucial services for vulnerable youth. Learn more here!
LATEST COVID-19 NEWS
For services, call our 24 Hour hotline: 800-901-2904
We are so grateful to have remained open and serving youth throughout these many challenging months. Our ongoing priority is the safety of our community's most vulnerable youth. Here's the latest info on program operation. Visit program pages for more details
Outreach: We are providing street outreach to youth ages 10 – 24 in Linn, Benton, and Lincoln counties by delivering food and supplies and making sure they are okay, taking care of themselves, and know that we are here for them. The VAULT (our Lebanon Drop) has reopened on Saturdays!!
24/7 Shelters: We are accepting youth ages 10 – 17 into our shelters in Corvallis and Albany but are focusing only on homeless youth and those in immediate risk of abuse and homelessness. Families in need of respite can still be supported over the phone with regular check-ins. Masks will remain mandatory for shelter sites due to ages served.
Next Steps: Our Next Steps program is also an option for homeless youth ages 18 – 20 who want to participate in our transitional living program including housing, education, and employment support. This program has grown within the past year and most services are now in-person.
PS-541 and Queer Peers: These support and skills groups have returned to in-person while maintaining a virtual option.
Positive Youth Development Activities: Are back in ACTION! We're excited for outdoor adventures this summer 🙂
Mentoring & Volunteering: Fully vaccinated volunteers are being reintroduced to various programs. Exciting!
Donation Delivery: The general public can still schedule donation drop off times to our administrative location or make an alternate pick-up plan. Contact Elijah at 541-360-0862
Get our email updates
STAY UP-TO-DATE ON ENDING YOUTH HOMELESSNESS IN LINN, BENTON, AND LINCOLN COUNTIES.