We value integrity, diversity, advocacy, empowerment, excellence, kindness, youth focus, and personal growth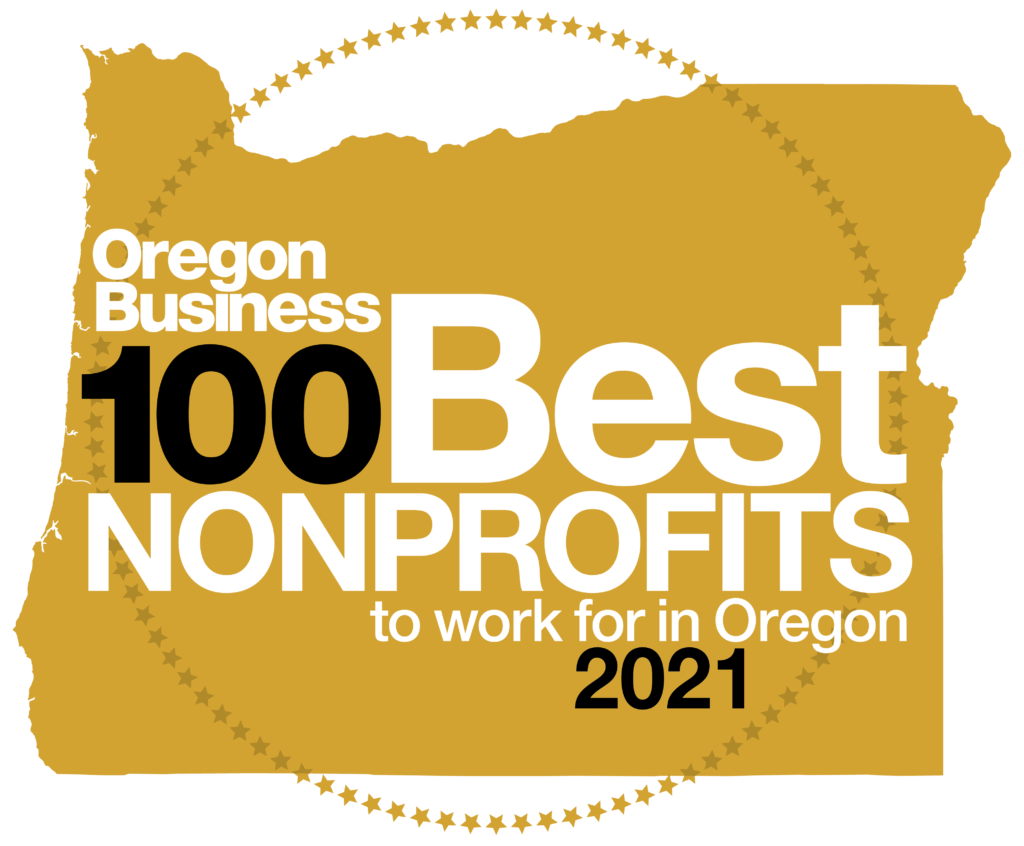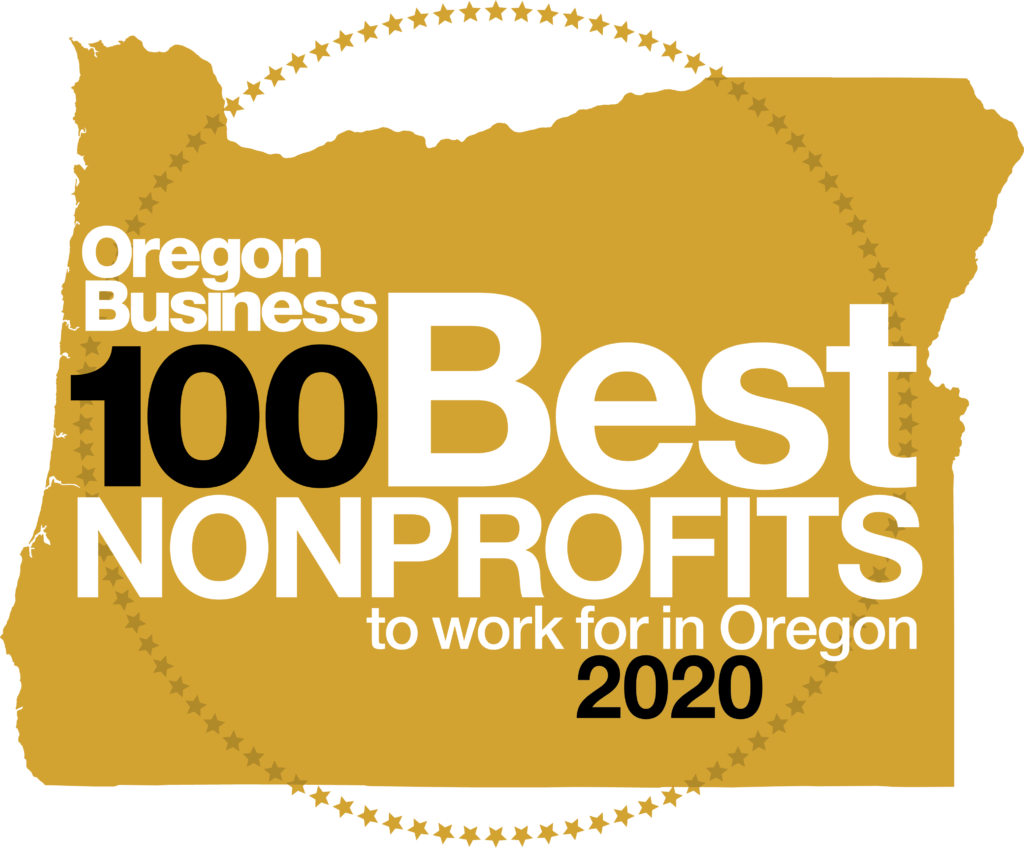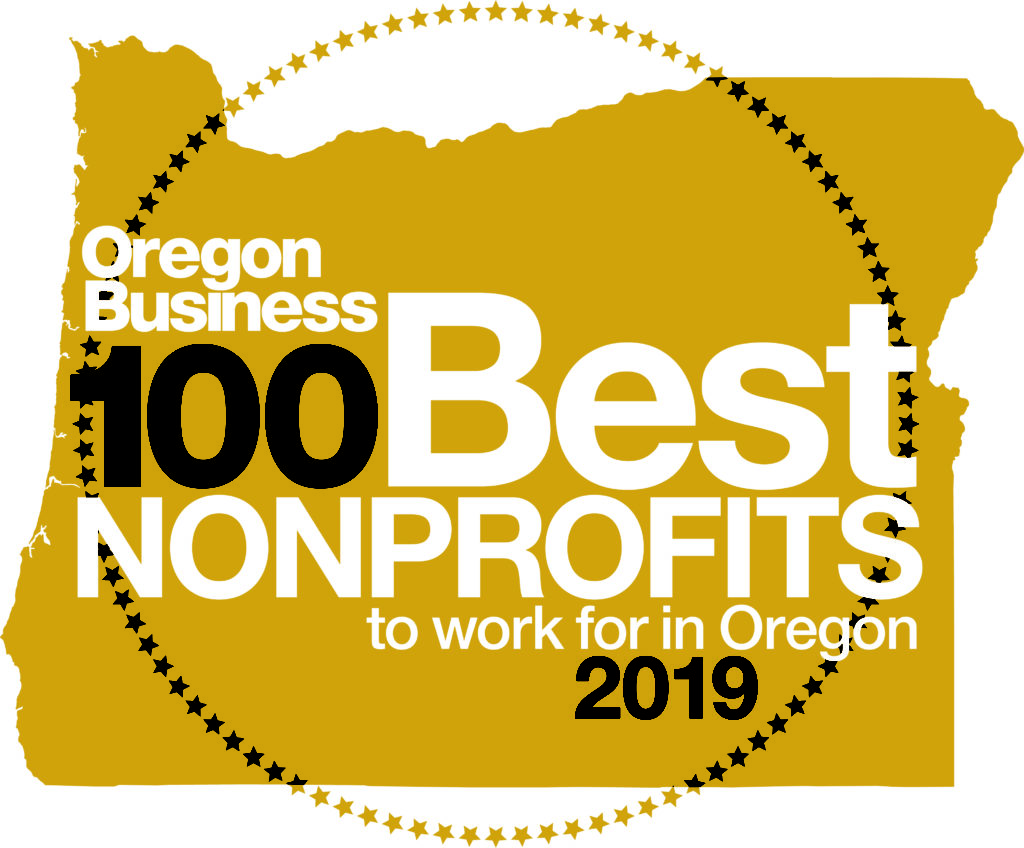 Jackson Street is committed to creating a diverse environment and is proud to be an equal opportunity employer. All qualified applicants will receive consideration for employment without regard to race, color, religion, gender identity or expression, sexual orientation, national origin, genetics, disability, age, or veteran status. Racial/ethnic minorities, members of the LGBTQIA+ community, and those with lived experiences of youth homelessness and related causes and effects are especially encouraged to apply.
Jackson Street Youth Services is celebrating its 20th year serving Oregon communities throughout Linn, Benton, and Lincoln Counties, working tirelessly to prevent youth homelessness. Our passionate staff and dedicated leadership team consistently deliver cost-effective and meaningful solutions to our communities.
Employment Opportunities
To apply, go to our Employment Application — you will need the following:
Position(s) applying for: see below for current openings and to review position descriptions before applying
Resume that clearly shows you meet minimum qualifications
COVID-19 Vaccination Card*
Qualifications checklist: education, experience, and expertise/skills
Statements of Interest about relevant background, reasons for applying, and goals for the position(s)
3 Professional References with email addresses and phone numbers
OPTIONAL: uploaded Cover Letter(s) and Letters of Recommendation/Reference
For help, including requests for a paper/PDF application, please contact the Human Resource & Training Manager: Kevin.Grant@jacksonstreet.org or 541-321-6643 (work cell).
Interviews are scheduled as qualified applications are received. Once scheduled, a background check and reference checks will be started,
Onboarding consists of a full week of orientation and training, beginning the second Monday of each month.
Employee Benefits include paid time off and holidays, medical insurance (for those working 20+ hours/week) with substantial employer subsidy, voluntary vision and dental plans, enrollment in Oregon Saves retirement plan, Employee Assistance Program (EAP), and discounted Verizon Wireless personal phone service.
*Staff are required to provide proof of being up to date on vaccinations, per CDC guidance, with limited exceptions.
Administrative and Program Support Positions
This position helps Jackson Street further its mission by creating meaningful and timely marketing materials to reach youth, donors, and the community at large; managing social media accounts, and acting as a liaison to the public for community fundraisers, booths, and speaking events. This position is often the first person from Jackson Street that a community member connects with on various questions and inquiries. They play a crucial role in donor stewardship and elevating Jackson Street's work within the broader community through strategic and well-planned events. The Communications & Events Coordinator is an important member of the Development Team. MINIMUM QUALIFICATIONS: Bachelor's Degree –OR– equivalent experience.
Half-time (20 hours/week) with starting pay of $20.50/hour ($21.00/hour after three-month training period). This position is responsible for coordinating federal, state, local contract/grants application process, review and reporting to grantors as well as coordinating and updating reporting database. This person will also work with staff to develop and assist in maintaining partnerships with local and state agencies for contracts for service. The position will assist in researching and writing program proposals to private foundations. MINIMUM QUALIFICATIONS: Bachelor's Degree –OR– equivalent experience.
TEMPORARY, Full Time (30-40 hours/week) with pay scale range of $18.50 – $23.00/hour, depending on experience and skillset. This position provides support for the administrative processes and procedures associated with the development of Jackson Street's workplace structures. This position provides general admin support to other positions. MINIMUM QUALIFICATIONS: 1-2 years administrative assistant experience.
—PENDING HIRE— Full Time (40 hours/week) with starting salary of $45,760/year. This position provides support for the processes and procedures associated with recruitment, hiring, onboarding, employee relations, compensation, and benefit programs, as well as workplace safety. This position provides general HR support to other positions. MINIMUM QUALIFICATIONS: Bachelor's Degree in Human Resource Management (accredited) –AND– 2+ years of HR experience.
Outreach Program Positions
Full Time (40 hours/week), starting at $14.50/hr ($15.00/hr after training period). This position works directly with homeless, runaway, or otherwise vulnerable youth and young adults; providing harm reduction and support to successfully exit from street life, provide leadership and support at youth service center and drop-in centers; implement street outreach and prevention groups, maintaining street outreach team(s) in the three-county region.
24/7 Emergency Shelter Program Positions
Full Time (~36 hours/week), Part Time (~28 hours/week), and Relief Team (hours vary) positions available, starting at $14.50/hr ($15.00/hr after training period). Youth Advocates work in our 24/7 emergency shelter for youth aged 10-17. Youth Advocates provide a safe and healthy living environment, teach and model life skills, lead activities, document activities and progress, and ensure policies and procedures are upheld. Staff are provided an abundance of training to be successful in this job as well as future endeavors. MINIMUM QUALIFICATION: Combination of human services or related college coursework and/or experience working with runaway & homeless youth (RHY) or youth in crisis.
Working as a Youth Advocate at Jackson Street Youth Services is ideal for me as a college student. With classes and other responsibilities during the week, working on the weekend is perfect. Not only can I work a job that more than pays the bills but one that I know also helps a population in need."

—Current staff member
Next Steps (Transitional Living Program) Positions
No staff positions are currently open in this program.
Student Internships & Practicums
CURRENTLY ACCEPTING APPLICATIONS FOR:
– SUMMER 2022
– FALL 2022
– FULL-YEAR 2022-2023
Agency Contact: Kevin Grant at kevin.grant@jacksonstreet.org or 541-321-6643
Field Supervision provided by Kela Lynn, MSW, LCSW
Internship Opportunities may include:
Street Outreach Program: Work with our Street Outreach Team in a 3-county region to provide harm reduction, educational support, and run groups for 10-24 year-olds.
Emergency and Transitional Shelter Program: First hand experience working directly with Runaway and Homeless Youth, ages 10-17, in need of; skill building, safe and stable housing, mental health support, family mediation, and supportive adults to connect to.
Transitional Living Program: Work with our Next Steps Team to support 18-24 year-olds in independent living through safe housing, skill building, and case management.
Program Support & Administration :

Positive Youth Development: Working with our Youth Ambassadors (youth volunteer/advisory board) and mentorship programs
Application: To apply, go to our online Internship/Practicum Application; you will need the following to complete it:
Resume
2 Reference Letters
Certifications (copies of Food Handlers, First Aid, CPR, and anything relevant to youth services you may have completed)
Answers to pre-interview questions
COVID Vaccination Card (Practicum Students/Interns are required to show proof of being up-to-date with vaccinations, per CDC guidance, with limited exceptions)
Process: Panel Interview (currently via Zoom or Google Meet), 2-4 weeks of on-boarding and initial training, immersion in identified project and goals
Partners: