History
1999
Community members formed a 501(c)3 non-profit to help youth experiencing homelessness and youth at-risk of homelessness.
2001
24/7 Shelter Corvallis House opened in downtown
2012
Albany Drop-In Center expaned our outreach
2013
Next Steps, transitional living program for young adults began in Corvallis
2015
We opened another 24/7 Shelter, Albany House
2017
Rural Outreach expanded including Lincoln County
2019
Albany Next Steps opened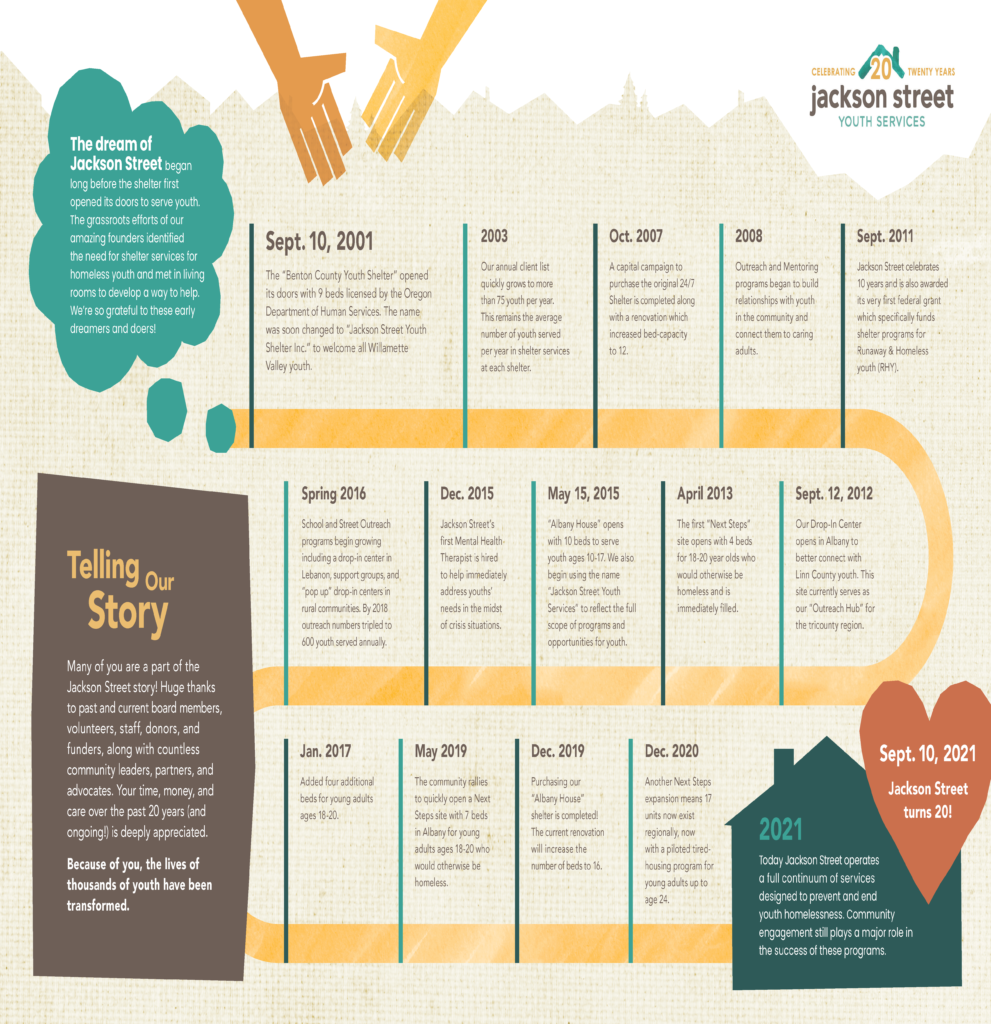 Values
We have many values that make up our culture. This is important to us. We value integrity, diversity, advocacy, empowerment, excellence, kindness, youth focus, and personal growth.