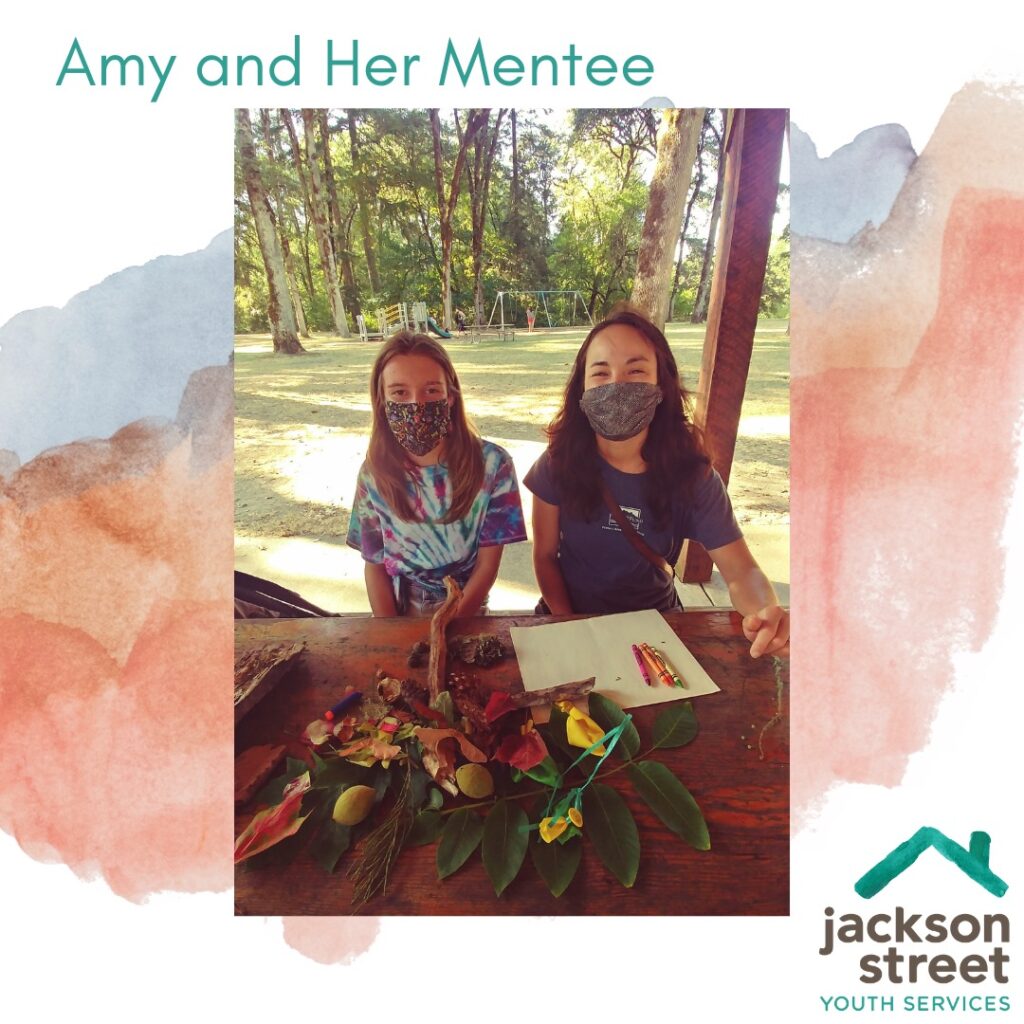 Amy became a mentor after she volunteered as a academic tutor at Jackson Street. She said:
"I enjoyed seeing students progress with their learning. I realized that every young adult needs encouragement to succeed and it helps to have someone to look up to as motivation. I wanted to help teenagers and young adults reach their full potential. The mentorship program allowed me to build a mentorship with a youth, one-on-one, which I believe is an effective way to build a relationship and have positive role models."
Amy and her mentee enjoy hiking, doing art projects, and working on homework together. Their future plans include a stop at the local donut shop in Lebanon, checking out Finley Wildlife Refuge, and hiking in Peavy Arboretum.
Amy said her favorite memory together with her mentee was their first outing to the nature park in Albany. "We rode our bikes to riverfront park and stopped at the river to bird watch. I brought my binoculars and we identified ospreys and turkey vultures. It was exciting to see her enthusiasm for animals and enjoy being outside."