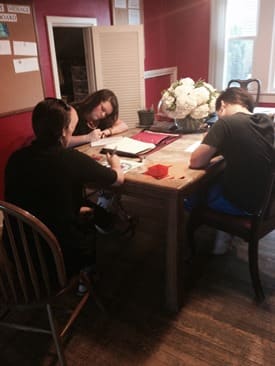 Jackson Street Education Assist offers study-hall-style help with tutors for residents staying at our Overnight Shelters. Study Hall in this setting takes place Sunday through Thursday evenings from 7:30 to 8:45pm during the school year and is led by Volunteer Tutors.
For more information, contact Bruce Piercy: bruce.piercy@jsysi.org
Teen Summit 2017, for Benton County teens. Interested?
For more information about Teen Summit, please contact Alexandra Barone at 541-286-5531 or at alex.srf@ruralfamilies.org